In the colder parts of the country, one of the things homeowners can't go without is a warm cup of coffee. If you've just moved into Appleton, WI, condos, one of your first steps should be finding where you'll get your toasty caffeine hits for winter mornings. Start your Wisconsin life off right with your go-to coffee shop, ready for your first day of work. Check out a handful of these places, and you'll be sure to find a favorite.
Copper Rock Coffee
One of the best coffee places by homes for sale in Appleton, WI, is
Copper Rock Coffee
. It's a locally owned business whose owners are proud of their Wisconsin roots and family values. The location also has a well-established history in Appleton. Its doors opened in 2002 and have been serving locals ever since.

When it comes to their coffee beans, Copper Rock Coffee gets its product from around the world, creating diverse, rich flavors. However, every pot of coffee they make is roasted in-house, so the coffee is as fresh as possible. With Cafe au Lait, cold brew, several kinds of espresso, and an ever-changing brew of the day, you have more than enough options to satisfy your palate.

You'll also be pleased to hear that Copper Rock Coffee contributes to the local community. They support local bakeries in their breakfast and lunch menus. Their coffee doesn't just taste good; it does good, too.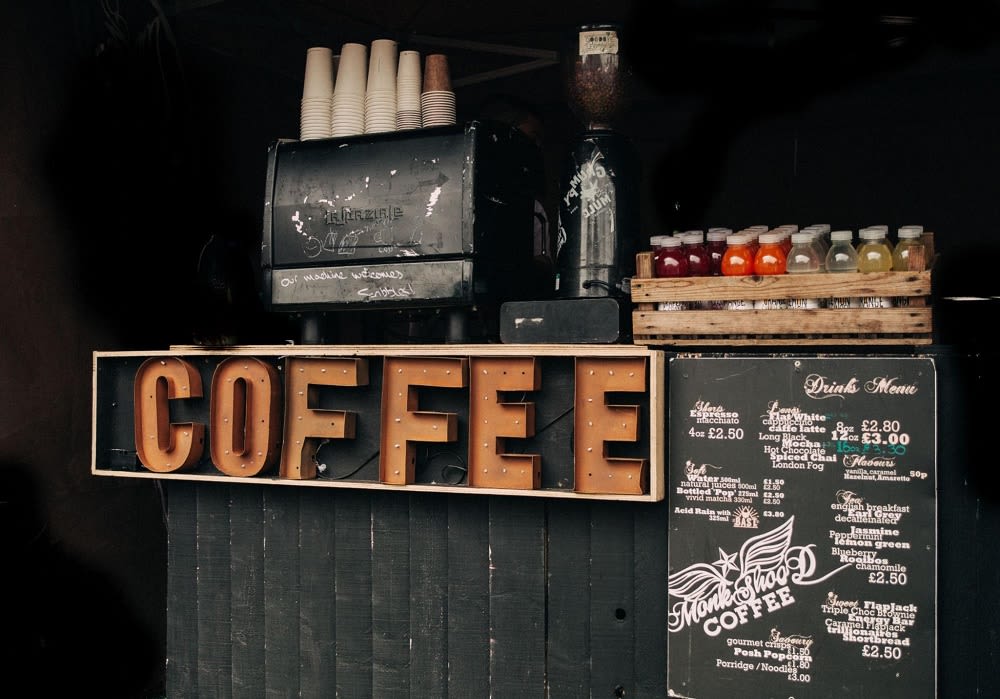 Brewed Awakenings
Brewed Awakenings is a clever, playful coffee house with delicious and unique treats to go along with its drinks. They facilitate a fun, local-friendly space that relies on the community to spread the buzz. After all, you won't find a Brewed Awakenings website. Instead, their
Facebook page
is the best way to learn more — that and visiting in person.

With rainbow bagels, seasonal drinks, tasty in-house pastries, and fun baristas and bakers, Brewed Awakenings is perfect for morning whimsy. Their menu is also vegan and vegetarian friendly, so all kinds of foodies are welcome.
Tempest Coffee Collective
While
Tempest Coffee Collective
loves its cacao beans, it loves the community more. That's why they named the drink shop a collective. Anyone in Appleton, WI, condos can join the community and feel appreciated by the energetic baristas at Tempest. However, that doesn't mean they slack on the coffee front. Tempest is meticulous about weighing its coffee portions and making delicious, fresh bakes for its patrons. They even get their dairy straight from the local Lamers Dairy.

From the seasonal menus to the diverse eats, the Tempest Coffee Collective has something for everyone. With over 40 drinks available and small plates like bagels alongside loaded avocado toast and hearty squash soup, you can find a snack for every kind of morning.

In the rare case that they don't make something from scratch, Tempest Coffee Collective partners with Thunderbird Bakery in Oshkosh. So the second you settle into one of the beautiful homes for sale in Appleton, WI, become part of the Collective.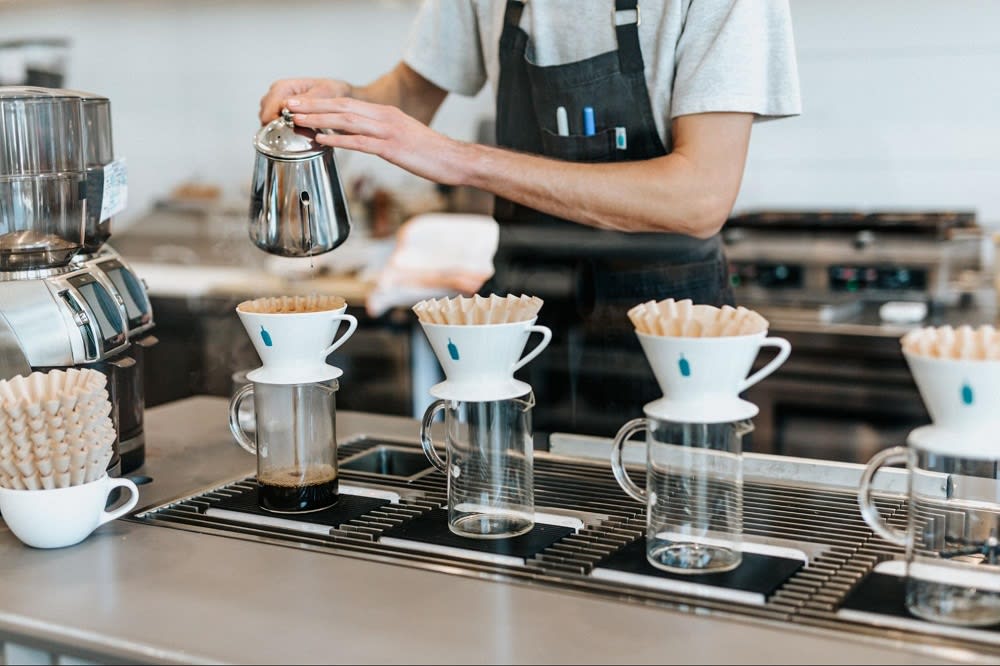 Egyptian Delights Cafe
Do you prefer your coffee a little more unique? Well, look no further than
Egyptian Delights Cafe
. You can enjoy Middle Eastern and Egyptian foods, sweets, and drinks here. The bold roasts of this region's coffee will inspire anyone's taste buds. Order takeout on a weekend morning and make your home smell delicious, whether you choose a hearty lunch meal or a simple coffee and treat. We recommend you get unforgettable Turkish coffee with a slice of Baklava or Basbousa. You'll have the most one-of-a-kind cup of coffee in the office and start every morning off perfectly.
Acoca Coffee
If you want to tap into Appleton's history, head to
Acoca Coffee
. This coffee shop is Appleton's longest-running coffee roaster. So, when you buy one of the many beautiful homes for sale in Appleton, WI, you have to visit Acoca at least once to become a true local.

While all the top shops in Appleton are delicious, Acoca is the place for the coffee aficionado. After all, they sell you fresh cups and house-roasted coffee beans. These beans are fair trade and organically sourced. Acoca even lets you put in orders for these fresh beans and will deliver for free (on orders over $15) on Tuesdays and Thursdays.

Acoca is dedicated to the freshest cup in-store, too. They roast in small batches, meaning every cup of Acoca is brewed to order. Before you head home, stop at Acoca for Nitro Cold Brew, Sy*Bahl, Red Eye Espresso, or bagel sandwiches and Belgian waffles.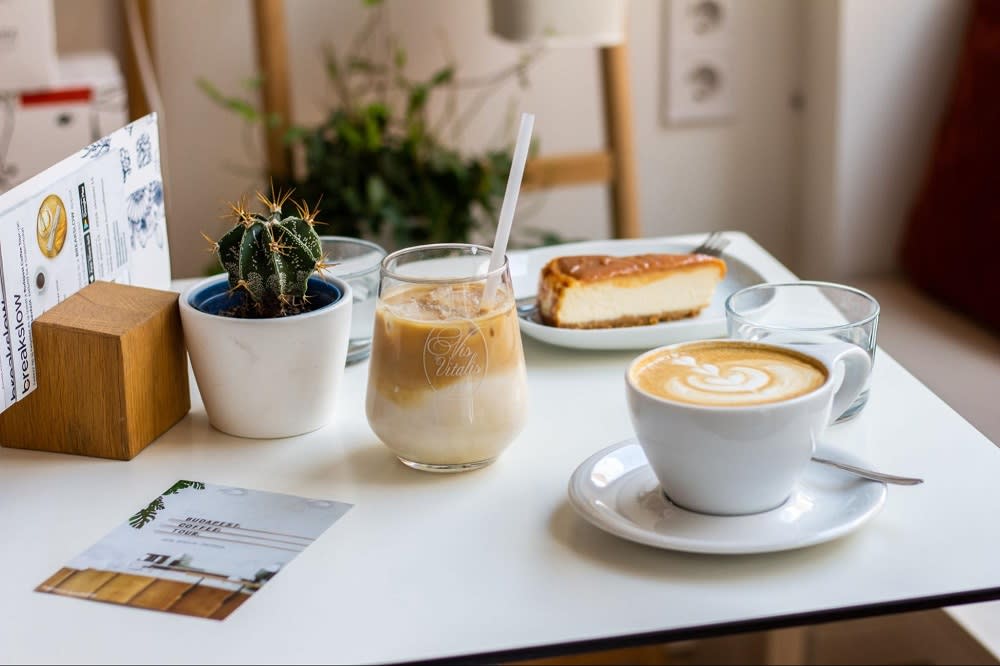 Moon Water Cafe
At
Moon Water Cafe
, they know a good thing when they see it. Not only can you get delicious original snacks and coffee here, but they also share Acoca coffee for people who want that java intensity without fighting the rushed working crowds. But the reason Appleton residents love Moon Water is that it's so cozy and comfy. They play fun music, bake rustic bread and tarts, and make you feel like you're in a small town shop, not the middle of Appleton.

If you want a slower-paced coffee experience with delicious drinks and food, few places will suit you better than Moon Water Cafe.
Seth's Coffee & Bake Shop
Do you think that coffee, even in bean form, is the star of the show? Well, the people at
Seth's Coffee & Bake Shop
agree. Their main goal is to get out of the beans' way so that the coffee can be as delicious as nature intended. The workers here not only brew every cup on its own, but they also love to talk coffee with anyone. So if you're a java fan, old or new,
Seth's welcomes you. Seth's also appreciates all kinds of enjoyable drinks, as they've just added beer and wine to their menu, too. It's the perfect place to unwind, whether with coffee, tea, alcohol, or sweets.

While at Seth's, try out their steamers, smoothies, affogatos, frappes, cookies, muffins, and scones. Whatever you take home to Appleton, WI, condos, it'll be delicious.
Are you moving to Appleton real estate?
Do you want to live near all these delicious coffee shops? Reach out to local agent
Kelly Davies
to see what's on the market. Kelly is a Fox Valley local, born and raised in the area, and she has a passion for her community and helping her clients. Kelly sets out to ease the stress of the home buying process for everyone she works with. If you've been worried about the process, you can rest assured that Kelly is the right partner for you.
Reach out today
to get started.