Kimberly, Wisconsin, is a pleasant village located just east of Appleton, situated on the beautiful Fox River. It is known as the birthplace of the Kimberly-Clark paper company, which gave it its name. With its small-town charm and proximity to larger cities such as Green Bay and Milwaukee, Kimberly is a desirable place to live and work. Not surprisingly, the Kimberly real estate market is very successful. If you know how to properly prep your home for sale in Kimberly, WI, you should have no trouble finding a buyer. Here are a few suggestions as you get ready to sell your home.
1. Repair your driveway and sidewalks

Cracked concrete and asphalt lessen the appeal of homes for sale in Kimberly, WI. These cracks and uneven pavement can also be potentially hazardous, which can detract from the appeal of your home. You can do a lot to make your home more attractive to potential buyers by having this kind of damage repaired. A freshly paved and sealed driveway is ideal because it helps the home look inviting, and buyers will see that it will be an investment that will last. When having walkways repaired, make sure to get the sidewalk in front of your home as well as your front walk and any other paved pathways in the front, back, or side yards. This will improve curb appeal and help your home stand out.
2. Give the outside a pressure wash

The exterior of a home is going to get dirty. There's just no way to prevent that with the various kinds of weather it experiences on a regular basis. Dirt, grime, and moss are not attractive and can make your home look less valuable than it is. People trying to sell in the Kimberly real estate market should give their home's exteriors a thorough washing. The best way to do that is to use a pressure washer. If you don't own one, you don't have to go through the expense of buying one. You may be able to borrow one from a neighbor or family member. If that is not an option, many home repair stores will let you rent one at a reasonable price. The high-pressure water stream effectively removes all kinds of dirt and grime. A freshly power-washed home looks brand new and will undoubtedly catch the attention of potential buyers when they come to view your home.
3. Work on your front entryway

When people come to see homes for sale in Kimberly, WI, they will notice the front entryway as they prepare to go inside. This is an excellent opportunity to make it look welcoming and make a good first impression. Putting a fresh coat of paint on your front door is a chance to change the color if you feel it will improve the look of your home. If you want to spend a little more, you can also replace the door. Choose a style that shows off your home best; many people like doors with windows or doors made in the french style. If you have a front porch, make sure to paint that as well and make any necessary repairs to the steps, floor, and railings. A new welcome mat is an inexpensive addition that can make a big difference. Potted plants add a touch of greenery that gives potential buyers the feeling that this house is a comforting and rejuvenating space.
4. Clean and declutter your home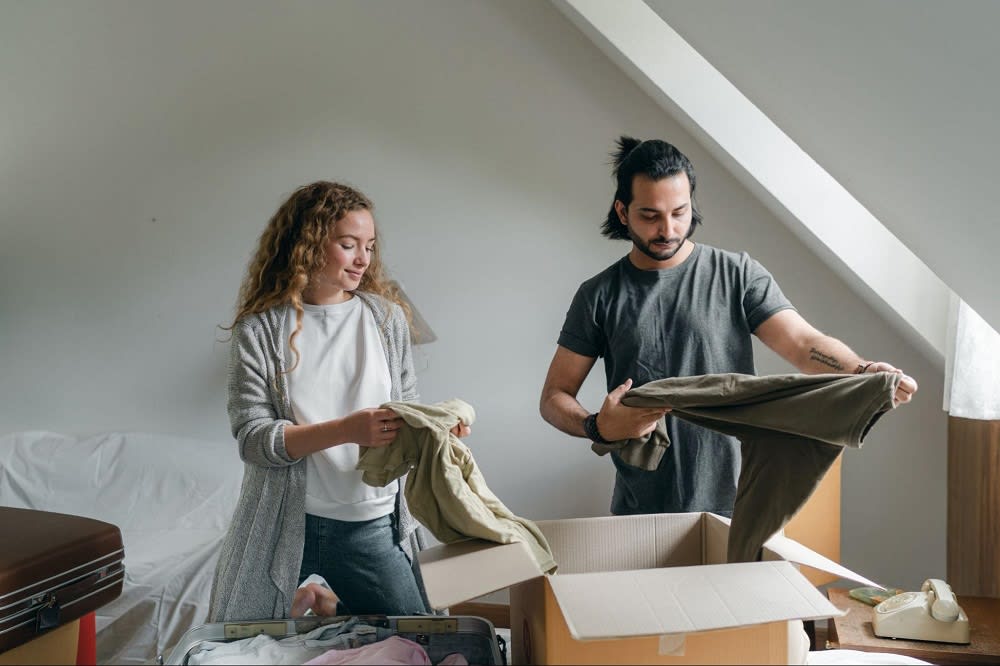 When selling your home on the Kimberly real estate market, you want potential buyers to imagine themselves living there. The first step is to make sure your house is deep cleaned. You'll want it to be completely spotless. This includes floors, walls, and ceilings. If you have carpeting, get it
steam cleaned
. Ensure your sinks and bathtubs get scrubbed until they shine, and don't neglect the drains. Have things stored neatly in an organized fashion. Get rid of any excess possessions you may have. You want your closets and storage areas to look clean and spacious. Don't forget your windows, moldings, and drapes. People looking to buy will scrutinize everything very carefully, and you'd be surprised at the small touches that go the extra mile.
5. Clean and organize the basement, attic, and garage

When prepping a home for sale, it's about more than just the living spaces. People interested in your house will want to see all of it. Your basement should be clean and dry with easy access for repair people to get to furnaces, water heaters, and other essential appliances. Attics and basements are common storage areas, and they should be clean and well organized. Clutter looks unsightly and can also present a fire hazard. Pay just as much attention to your garage. Some people do like to park their cars inside, so make sure you have room. If it's a two-car garage, have space for two vehicles. Ensure the floor is in good shape and give the whole space a good cleaning. Sometimes, a detail like attractive storage spaces is what makes a buyer choose your home over another that they are considering.
6. Give your rooms a fresh coat of paint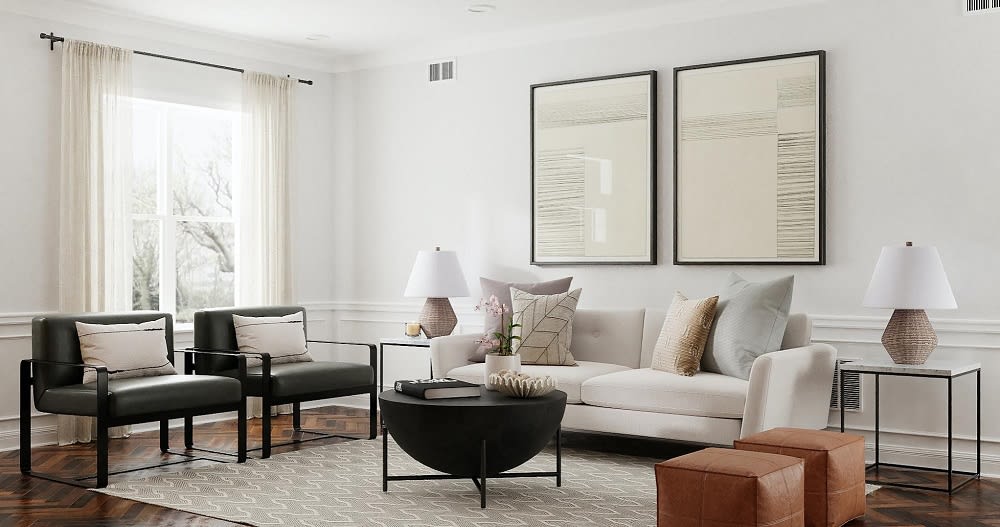 One of the most cost-effective ways to improve the look of your home's interior is to paint the rooms. If you choose attractive but neutral colors, it will help the buyer see how they can decorate the rooms to suit their tastes. Fresh paint helps a room look new, clean, and cozy. Consider painting moldings and window sills as well to win over a prospective buyer. When painting, don't forget ceilings. They can look old and discolored when compared to a wall that has just been painted.
Kimberly, Wisconsin, is a beautiful little village that attracts people and families from all over the country. If you are selling your home, give yourself the best chance of making the sale and getting the price you want. Following these tips while prepping your home will maximize its attractiveness and appeal to more potential buyers. Working with an excellent real estate agent is also essential. Contact the
Kelly Davies Homes Team
for expert advice on preparing, marketing, and selling your Kimberly home.